Indiana Sister Cities: Columbus, Indiana and Pune, India
Mayor Jim Lienhoop of Columbus, Indiana formalized a sister city relationship with Pune, India in July of 2019, signing a memorandum of understanding (MOU) with Pune Madame Mayor Mukta Tilak. "A sister city relationship is like that two cities should come together and work for citizens, humanity, art, culture, heritage and should exchange such type of activities or should exchange technology and infrastructure so that there would be a remarkable, monumental relationship between the two cities," Tilak stated to city and business leaders during her visit to Columbus.
Columbus and Pune
| | | |
| --- | --- | --- |
| | Pune, India | Columbus, Indiana |
| Year Established | 1436 | 1821 |
| Population | 3.99 million | 48,820 |
| Size | 205.84 square miles | 28.75 square miles |
Tilak said she was especially interested in a relationship with Columbus because of its deep roots and traditions in architecture and engineering. Even more important to her was the city's diverse population, many of whom are from India.
The new, formal relationship between the two cities was reached largely from efforts by Ravi Pandi, KPIT chairman and group CEO. KPIT is a Pune-based technology consulting and product engineering services company that has a Columbus operation and used to have a joint venture with global power company Cummins Inc., based in Columbus. Cummins is known to have a deep history with Pune as its India headquarters opened in 1962. Lienhoop suggested, "He [Pandi] was really the person who worked with the mayor of Pune to help her a little bit better understand about Columbus, and the value we bring to the relationship."
In addition to the MOU between sister cities Columbus and Pune, managing director of World Trade Center Pune, Sagar Chordia, joined WTC Indianapolis official Doris Anne Sadler and Indiana Economic Development Corporation India director Raju Chinthala at a gathering of Indiana business leaders to sign a memorandum of understanding (MOU) between the two World Trade Centers. This signed agreement invites several new opportunities, including trade missions and support for each organization's international marketing efforts.
About Pune, India
Located in western India, at the junction of the Mula and Mutha rivers, Pune is the second largest city in the state of Maharashtra and the ninth most populous city in the country. With over 400 local start-ups, including tech start-ups such as Pubmatic, Pune is one of the most successful start-up destinations in India. The booming city is well known for manufacturing, automotive companies, government and private sector research institutes, and information technology. For example, most recently, Mercedes Benz and JCB, a construction and farm equipment company, have invested heavily in Pune by establishing state-of-the-art production facilities.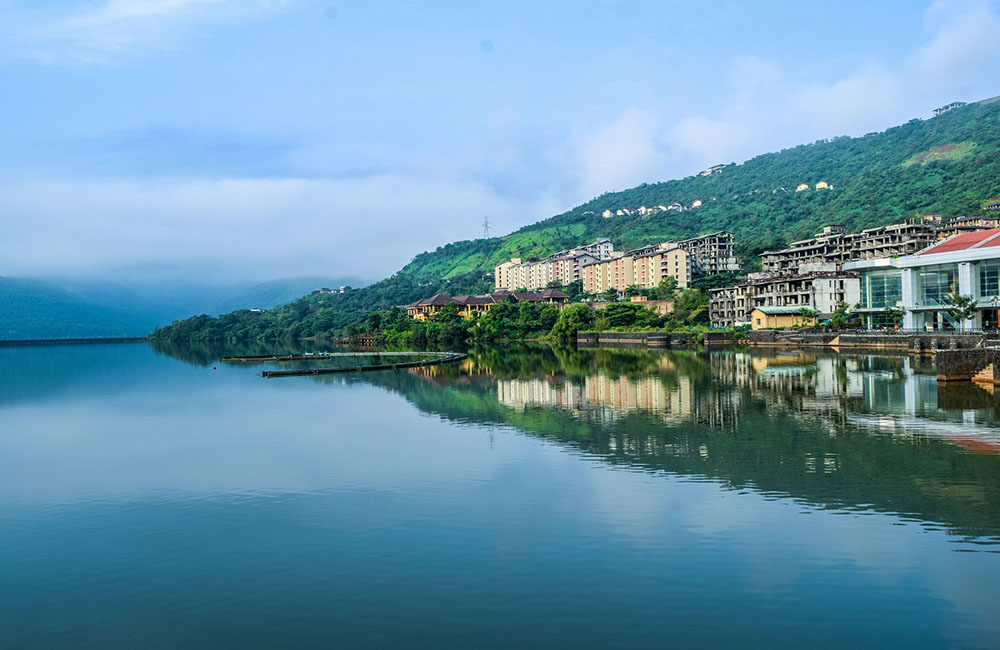 Culturally, Pune is known for its classical music, spirituality, theatre, sports, literature and festivals. During the month of August, there are several festivals and celebrations that occur, including The Pola Festival. Pola is celebrated by farmers in the state of Maharashtra and Chhattisgarh. Bulls are bathed, worshipped, and decorated with various, beautiful ornaments. Lastly, the bulls are offered special prayers and meals by their farmers. The Pola Festival is the way in which local farmers show respect and gratitude to the bulls that help them with their agricultural needs, such as plowing. As per Hindu mythology, the bull is considered very holy and overall, the best domestic animal. A procession of bulls is carried out in the villages amidst colors, dance and music. Ultimately, Pune's unique culture, in combination with ongoing large-scale infrastructure upgrades, has made the city a preferred recipient of foreign direct investment.
Mission
To provide mutual benefit to both cities, Mayors Lienhoop and Tilak have set three goals for Columbus and Pune moving forward. Goals include creating spaces in each city that memorialize the sister city relationship, for example, Friendship Alley in Columbus memorializes its relationship with Miyoshi. Miyoshi, Japan is another sister city to Columbus, Indiana whose relationship began on July 5th of 1994, sharing a similar population size, central location, and proximity to larger metros, such as Indianapolis, Indiana and Nagoya, Japan. Additionally, social concerns, such as poor solid waste disposal in India, and economic opportunities are two matters anticipating improvement from the new sister city relationship between Columbus and Pune. Forging relationships between cities such as Columbus and Pune aid both cities' economies while also exchanging ideas and culture.
By: Julie Johnson, Marketing & Communications Intern
https://internationalcenter.org/wp-content/uploads/2022/08/1-2.png
845
2000
Marketing Intern
https://internationalcenter.org/wp-content/uploads/2022/10/IC50-Logo-Orange-RGB-300x167.png
Marketing Intern
2022-08-19 13:10:13
2022-09-21 17:33:36
Indiana Sister Cities: Columbus, Indiana and Pune, India