Winter Celebrations in Countries Around the World
Sweden
St. Lucia Day is celebrated in Sweden, Denmark, Italy, and the Swedish-speaking areas of Finland on December 13th in honor of St. Lucia – a young Christian martyr who died for her faith. Lucia was known as the "bearer of light" as she delivered food to persecuted Christians, leading her way with candlelight. In Scandinavian countries, each town elects a young woman to portray St. Lucia who will lead a procession followed by young girls wearing long white gowns, red sashes around the waist, and a wreath of burning candles on their heads. Boys also follow the procession wearing white outfits and singing traditional songs. This festival marks the beginning of the Christmas season in Scandinavia and is meant to bring hope and light during the darkness of winter. To further celebrate, traditional foods including lussekatt – an S-shaped saffron bun dotted with raisins – and gingerbread biscuits are served and followed by coffee. 
Argentina
Day of Tradition, or Día de la Tradición, is an Argentinian holiday that takes place on November 10th. This day commemorates the birthday of José Hernández, an Argentine poet best known for his epic poem Martín Fierro. In his poem, Hernández wrote about the daily life of the gauchos and their role in the country's history. To celebrate, men and boys from around the country wear their finest gaucho outfits and parade through the town square of San Antonio de Areco on horseback. After the parade, the rest of the weekend is filled with horse races, games, folkloric dance, and asados – feasts of barbecued beef, grilled chorizo, and other Argentine treats.  
Ukraine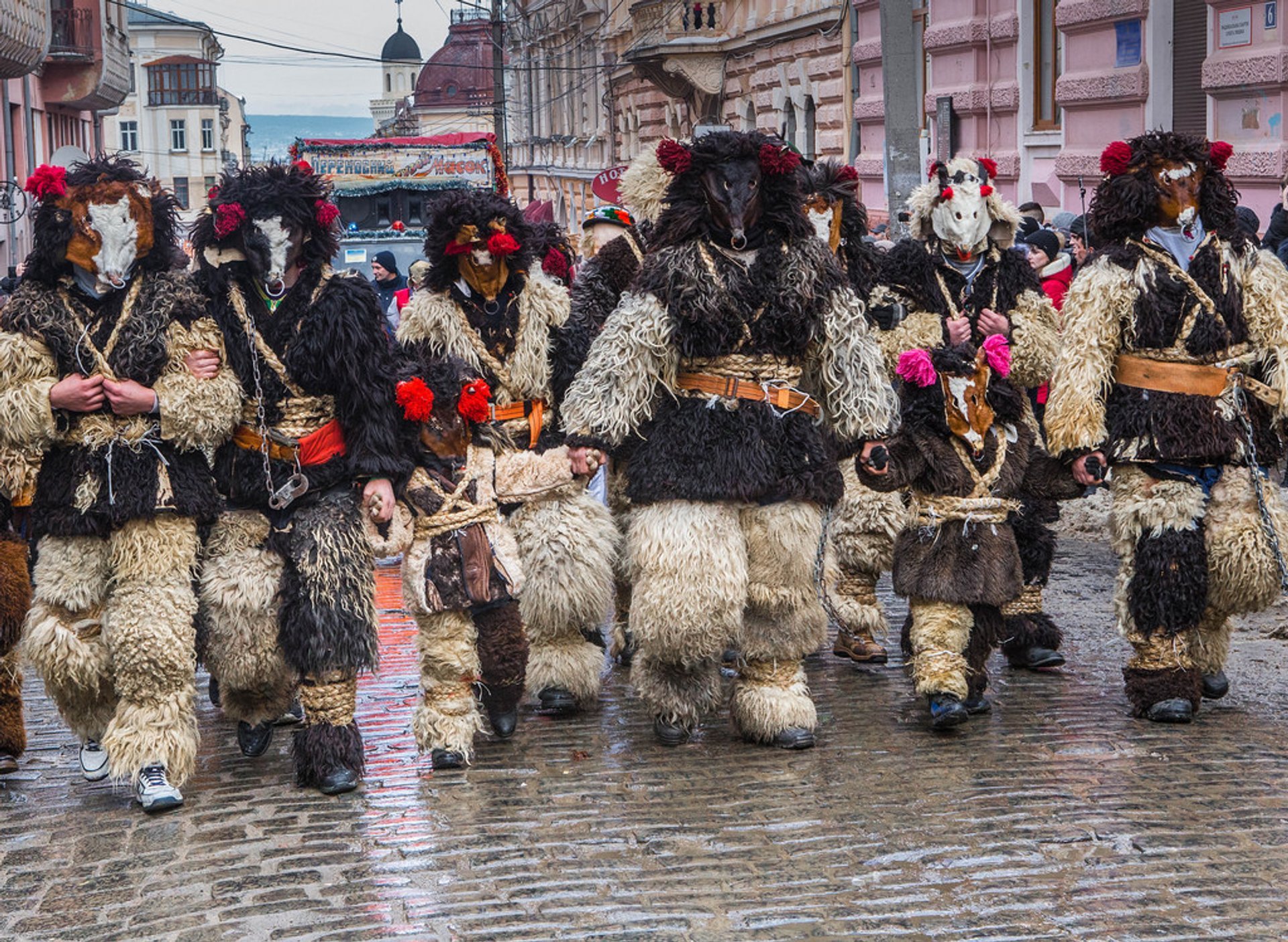 Маланка, or Malanka, is a Ukrainian folk holiday celebrated on January 13th, which is New Year's Eve in accordance with the Julian calendar. The ancestors of Ukrainians believed that on New Year's Eve, good and evil spirits descended on the earth. To ward off evil before the new year, the night was spent dancing, partaking in ritualistic meals, fortune telling, and singing carols of well wishes. Malanka is rich in ancient rituals, folklore, and magic. In Ukraine, the celebrations vary from city to city but often features masquerade plays. To celebrate, people gather and go house-to-house playing pranks, acting out small plays or singing carols. In doing so, they wear elaborate, homemade costumes modeled after bears, goats, farmers, and nurses.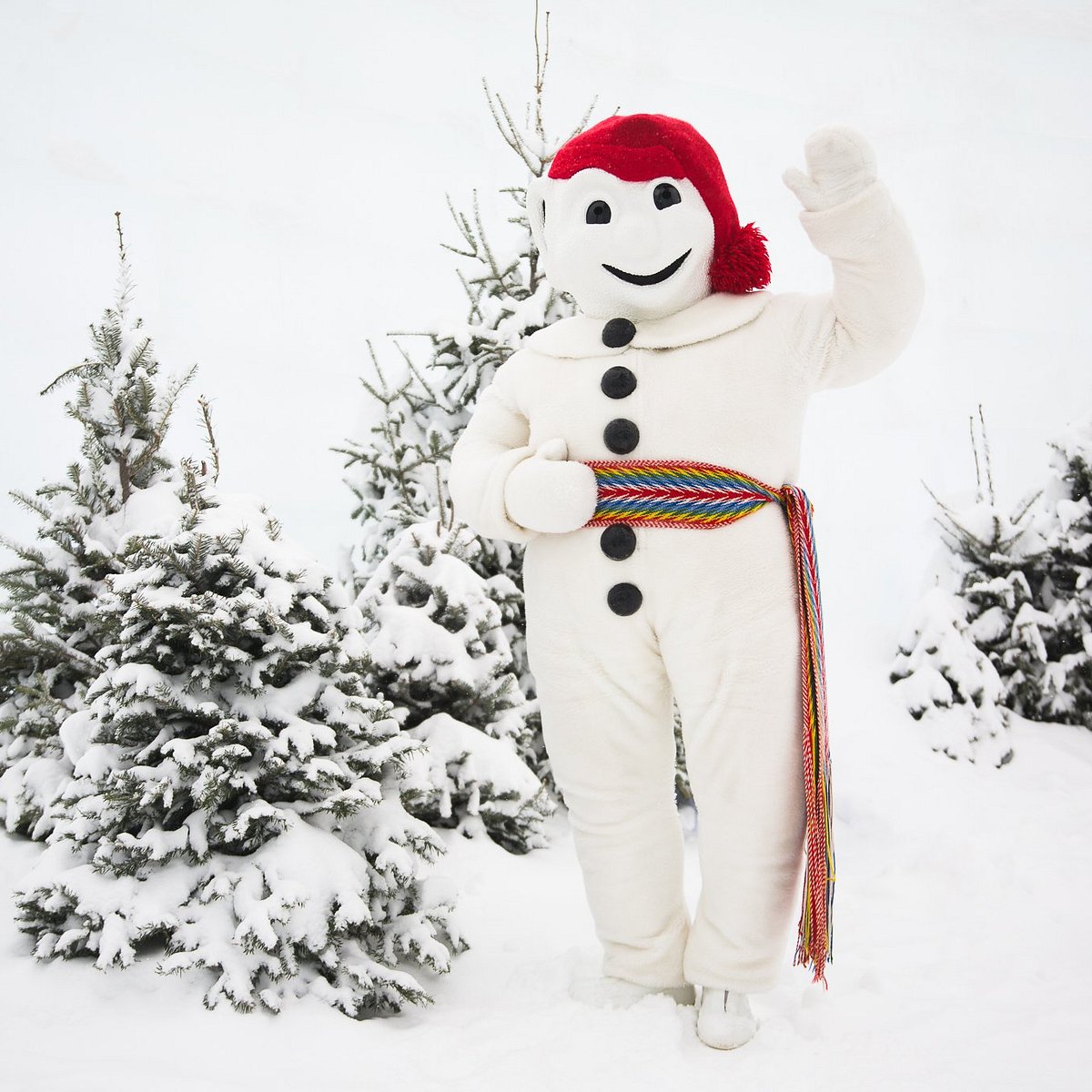 Quebec City, Quebec, Canada
Quebec City's Winter Carnival is the largest winter festival in the world, dating back to 1894. Winter is front and center of the event, encouraging locals and visitors to indulge in the fun and games in a city that gets icy cold weather and heavy snowfall. Ice canoes, snowshoes, dogsledding, snowmen, snow forts, skating, and other winter sports have long been part of Quebec's culture and therefore are key elements to the carnival. In 1955, the official mascot and ambassador of the festivities – Bonhomme Carnaval – was introduced to Quebec. Bonhomme, short for bonhomme de neige, means snowman. This mascot is seven feet tall and four hundred pounds, dressed in a red toque (beanie), black buttons, and a ceinture fléchée (arrowhead sash).   
Bulgaria

In Bulgaria, Кукери, or Kukeri, is a centuries-old tradition intended to chase evil spirits away. Men, boys, and most recently women and girls dress up in furs, animal skins, masks and bells tied around the waist. Costumes can be inherited or newly sewn. The bells are typically inherited, some weighing around 220 pounds. The masks are usually constructed from wood and covered in colorful yarn, fur, animal teeth, beads, and horns. In some regions of Bulgaria, the Kukeri groups act out mini plays such as weddings and harvestings, performing at big festivals, organized events, or the front door of a neighbor. Every member of the group is assigned a specific role in the mini play – the king, the horse, the bear, etc. The mini plays are intended to make spectators laugh. The largest Kukeri festival of the year is the Surva Festival that takes place in Pernik, Bulgaria at the end of January or the beginning of February. This three-day festival is a competition between all the Kukeri groups from around the country who have been preparing for months.  
By: Julie Johnson, Marketing & Communications Intern
https://internationalcenter.org/wp-content/uploads/2022/12/Beige-Illustration-Happy-Winter-and-Happy-Holidays-Facebook-Post-930-×-390-px.png
390
930
Marketing Intern
https://internationalcenter.org/wp-content/uploads/2022/10/IC50-Logo-Orange-RGB-300x167.png
Marketing Intern
2022-12-05 14:16:08
2022-12-05 16:20:00
Winter Celebrations in Countries Around the World